DATABASE ProMIS 2021-2027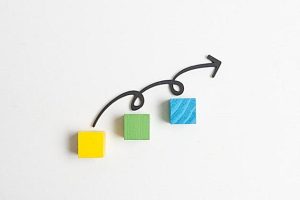 ITA
Vi diamo il benvenuto nel DATABASE PROGETTI EU, promosso dal Programma Mattone Internazionale Salute – ProMIS, la rete istituzionalizzata che dal 2016 si impegna a promuovere la divulgazione sul territorio nazionale delle politiche comunitarie e delle possibilità di accesso ai Programmi Europei di finanziamento per la salute, la ricerca e l'innovazione.
Il Database 2021-2027 propone una raccolta (non esaustiva) dei progetti (ambito salute, ricerca e innovazione) delle Regioni/PP.AA. Italiane, e dei relativi stakeholder regionali, co-finanziati da fondi diretti da parte della Commissione Europea relativi alla nuova programmazione 2021-2027.
Grazie alla diretta compilazione on-line dei questionari utili per la raccolta delle informazioni principali (ITA  – ENG), oltre che per il tramite dei Referenti Regionali del ProMIS, il Database permette una ricognizione dei progetti europei finanziati negli ambiti di interesse del ProMIS nonché lo sviluppo di studi statistici mirati (eccellenze, prodotti, economie, risorse, ecc.) supportando così il processo di individuazione di pratiche trasferibili, di sinergie attivate/attivabili nonché il processo di programmazione/progettazione di iniziative verticali e/o di sistema.
ENG
Welcome to the EU PROJECTS DATABASE, promoted by the Programma Mattone Internazionale Salute – ProMIS, institutionalised network that, since 2016 has been committed to promoting the dissemination of EU policies and access opportunities to European funding programmes for health, research and innovation.
The Database intends to become (a non-exhaustive) collection of projects – in the health, research and innovation field – of different stakeholders from different Member States, co-funded by direct funds from the European Commission within the 2021-2027 programming period.
The Database system allows to directly fill-in online surveys in order to collect key information (ITA – ENG). The data collection, through a direct involvement of ProMIS Regional Representatives, it enables an identification of European projects funded in the field of public health as well as allowing to develop targeted statistical studies (excellence, products, economies, resources etc.) thus supporting the process of identifying transferable practices, activated/activatable synergies as well as the planning/design process of vertical and/or system initiatives.
Consulta il database e trova i progetti - Consult the database and find the projects